Home
»
Basement Waterproofing
Your Expert Basement Waterproofing Contractor in Bangor, Portland, Rochester & all of Maine
If your basement is wet, cracked, or smells musty - we can help
Why more homeowners choose our system
Transferable lifetime dry basement warranty
Solutions for finished and unfinished basements
No destructive outside excavation
More than 30 patented products, all designed specifically for your basement
With over 20 years of basement waterproofing experience, TC Hafford Basement Systems are the local experts you need to solve all your basement water problems. If you have leaks, mold, musty smells, or a full blown flood, we can identify the source of the problem and provide a quality solution.
All of our patented products, like the award-winning WaterGuard drainage channel, are custom designed to fit your home. We install these products exclusively as the authorized dealer of the international Basement System network in Greater Portland.
If you have musty smells, walls that feel damp, or if your basement floods with heavy rain, we can help. Not sure what's causing your home's wet basement? Let one of our experts take a look. We offer free inspections and estimates – schedule yours today! Call 1-833-727-8865 or click the button below to send us an e-mail. We service homeowners in Portland, Bangor, Rochester, Portsmouth, Lewiston, Waterville, Dover, Auburn, Biddeford, South Portland and nearby areas.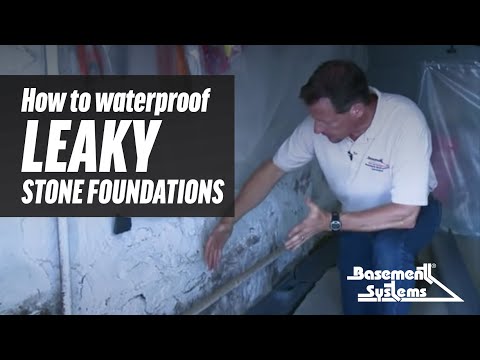 How to Waterproof Leaky Stone Foundations in...
Welcome to Episode 1 of the All Things "Basementy" Video Series! In this series Larry Janesky, owner and...
Watch Video
Company Videos
Signs of a basement waterproofing problem
Your damp or wet basement can cause more than just a headache; these issues can create bigger problems like mold, mildew, rot, structural damage, and a variety of health problems. If you've noticed any of the symptoms below, you might have a basement water problem.
Wet or damp basement floor
Leaking or damp basement walls
Pooling or standing water
crystalline deposit on concrete surfaces
Musty odors
Condensation
Sump pump issues
Leaky basement windows
---
Custom, proven solutions for a dry basement
Our complete basement waterproofing system includes all the solutions you need for a dry, comfortable, odor-free basement; no matter what's causing your issues. We offer many solutions for your home, including pumps, basement drainage systems, dehumidifiers, crack repairs, vapor barriers, and more.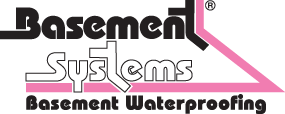 Customer Review
By Dennis G.
Phippsburg, ME

"These guys were fantastic, polite, helpful, eager to show you the their..."

"very very please w/ your products and service"

By Keith P.
South Portland, ME

"Crew was very informative and answered all questions. Waiting for rainy..."

"Everyone I spoke to and who came to the house for consultation and the..."

By Ronald H.
Lewiston, ME

"I already referred your services to a friend."

"I am a very satisfied customer, all of the crew, the office staff, the..."

By Kathleen P.
West Gardiner, ME

"We are relieved to see that the leakage around our water pipe has been..."

By Jacky A.
New Portland, ME

"Want to sell my house, now that the basement is dry,it should go smoothly."

By Patricia D.
Cambridge, ME

"I wish I had known you existed years ago! I have lived with my dirt..."

By Marie C.
Dennysville, ME

"The ground is still frozen, so we assume the system works. When it becomes..."

By Christine Q.
Newport, ME

"Of course, my superior ratings of your company are hinging on whether or..."
Request a free estimate from your local basement expert in Maine
If you think you have a basement waterproofing problem, request a professional basement inspection today. We will send one of our certified basement waterproofing specialists to visit your home and conduct a thorough inspection of your home's basement foundation.
TC Hafford Basement Systems fixes leaky basements in Bangor, Portland, Rochester, Lewiston, Portsmouth, Dover, Waterville, South Portland, Auburn, Biddeford, Scarborough, Saco, Brunswick, Sanford, Gorham, Windham, Westbrook and nearby areas. Contact us today for a free wet basement repair estimate.
Other companies might try to sell you on inferior basement waterproofing solutions. Our products have been developed, patented, and perfected by Basement Systems®, Inc. -- the world's largest network of basement waterproofing contractors.